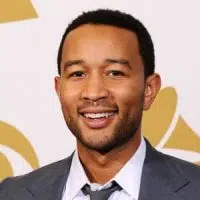 John Legend could be waking you up, and reminding you of your appointments. Google announced John would be one of the new voice choices on Google Assistant. Apparently, he won't be fully integrated in the digital assistant, but will be available for standard stuff, like your wakeup message, telling you your appointments for the day, and the weather report.
Cardi B's security detail allegedly beat up a man who was asking for Cardi's autograph. After leaving the Met Gala a man shouted at her for her autograph. Cardi's crew can be seen on video pushing him to the ground, punching him and stomping on him before fleeing the scene. The victim was taken to hospital in stable condition. Cardi addressed the incident in a since-deleted tweet, saying "Some people are not fans and sometimes I don't want no pics and I simply don't want people too close cause of [my pregnancy. I don't know what are people's intentions sooo I be careful. Why can't people respect that?"
Sanaa Lathan says she did not bite Beyonce! Tiffany Haddish originally shared her first hand experience of someone biting Beyonce at an afterparty back in March, and Sanaa was the main person people were pointing the finger at.
*Photo from Biography