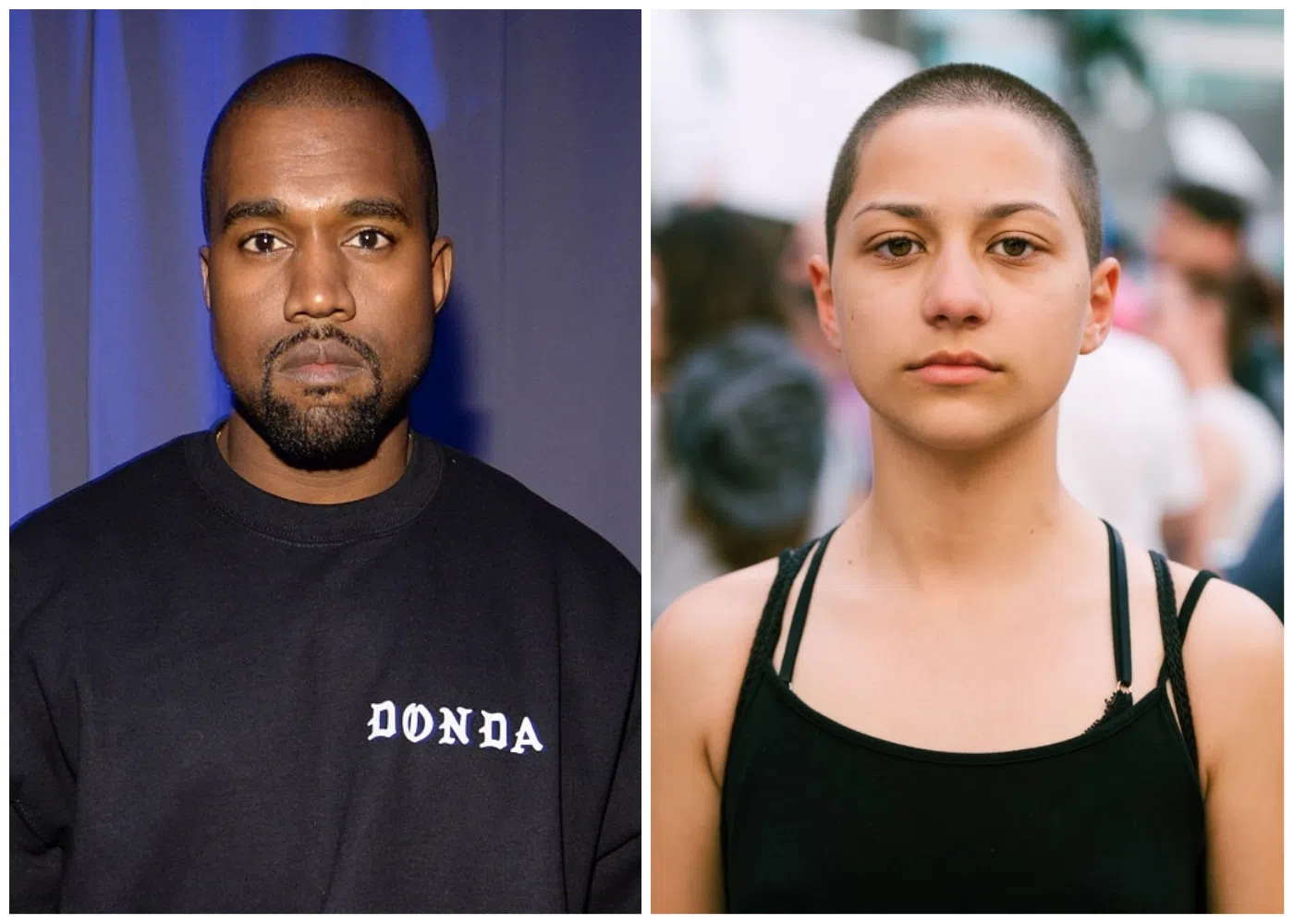 Kanye West took to Twitter over the weekend to call Parkland survivor Emma Gonzalez his hero. He shared a photo of her with the caption "My hero Emma Gonzalez." He went on to share a photo of himself with a freshly shaved head and wrote, "Inspired by Emma." Gonzalez appeared to respond indirectly to Kanye's praise of her by posting a photo of James Shaw Jr., the man who stopped a shooter at a Waffle House restaurant in Tennessee last weekend. "My hero James Shaw Jr.," she captioned her post.
Kanye also revealed that he wants his new album cover to feature the face of Dr. Jan Adams–the plastic surgeon who operated on his mother Donda West just one day before her death. "This is my album cover. This is plastic surgeon Jan Adams. The person who performed my moms final surgery. Do you have any title ideas?" West wrote to a friend in a screenshot he posted to Twitter on Saturday. "I want to forgive and stop hating." Donda died in 2007 after undergoing a tummy tuck, liposuction and breast reduction. Adams was found not responsible for her death after an autopsy revealed she died from a pre-existing coronary artery disease, as well as some post-op factors. However, Adams gave up his medical license a year and a half later due to unrelated alcohol-related offenses.
Katy Perry and Orlando Bloom enjoyed a date in Vatican City this weekend, where they met Pope Francis. It was during the "United to Cure" international conference. Katy shared on Instagram that her mother, also joined her and Bloom for their trip to Italy.
*Photo from HelloGiggles