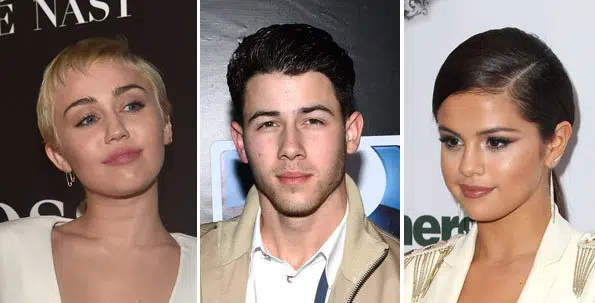 Nick Jonas has shared details about his teenage relationships with both Miley Cyrus and Selena Gomez. He basically confirms that Miley's song "7 Things" is about him. Saying "she's wearing the dog tag in [the video] that I gave her when I was 14." So, obviously that's solid proof.
He dished on a Central Park date with Selena that didn't go as planned because he didn't want paparazzi taking photos of them together. Nick said "We were very private about our relationship and she was unhappy that her Central Park experience was ruined by the fact that I walked about 20 feet away from her." #disasterdate
*image courtesy of hollywoodlife.com
In the wake of five women accusing James Franco of sexual exploitation, he is reportedly taking a closer look at his past and reaching out to his ex girlfriends asking about his behaviour.  After news of the allegations broke last week, Franco skipped the Critics Choice Awards, where he won the Best Actor honor for his role in The Disaster Artist. Friends close to him are apparently keeping a close eye on him, as he hasn't been handling things the best. He is expected to attend the Screen Actors Guild Awards this weekend.