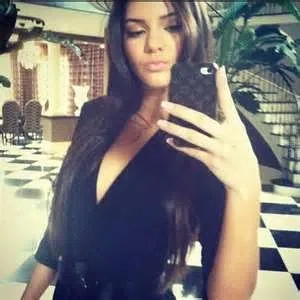 In the past Kendall Jenner has suffered insecurity due to acne, but she didn't let a few pimples stop her from rocking the red carpet at the Golden Globes on Sunday, and people noticed!
Both critics and fans commented about the pimples on her face, one person in particular got Kendall's attention. She said that "strutting her acne while looking like a gorgeous star is what every girl needs to understand." Kendall, who is 22 tweeted back, "Never let that sh– stop you!"
That sparked several other responses, with many users thanking her for her positive message.